'The situation is devastating': UN warns food and water in Gaza will run out 'very soon'
The UN's World Food Programme (WFP) called the situation in the Gaza Strip "dire" and warned that crucial supplies were running dangerously low after Israel imposed a total blockade on the territory.
The situation is "devastating" at the moment in Gaza, the WFP's Palestine country director, Samer Abdeljaber, said in an interview on Thuesday.
We're seeing shortages of fuel, of water [and] electricity. We are seeing our shelters that are overcrowded. We don't have capacity.
He added:
The bakeries are not going to be able to provide food for tomorrow. So tomorrow is going to be a very difficult situation for the people in the shelters and the people outside the shelters.
"It's a dire situation in the Gaza Strip that we're seeing evolve with food and water being in limited supply and quickly running out," Brian Lander, deputy head of emergencies at WFP, told Reuters.
We're providing food to thousands of people that have sought shelter in schools and elsewhere across the territory. But we're going to run out very soon.
He urged Israel and Egypt to create secure corridors for agency workers to be able to bring supplies into Gaza and to make sure UN staff could work safely in the area.
We've seen a number of sites that are considered humanitarian, or clinics and schools that have been hit by the strikes. So … we again … we are calling on the parties to the conflict to abide by their obligations under international humanitarian law.
The International Committee of the Red Cross (ICRC) has said fuel for hospital generators in Gaza would run out shortly, adding that its stocks of aid and medicine within Gaza were stranded for want of safe passage.
Israel's energy minister, Israel Katz, said earlier today that no power, water or fuel would be allowed to enter Gaza until Israeli hostages are returned home.
Key events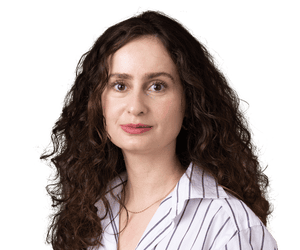 Emine Sinmaz
The British children of elderly hostages abducted by Hamas have pleaded for their return as they described the invasion of Israel as a "second Holocaust".
The parents of Sharone Lifschitz, 52, and the mother of Noam Sagi, 53, were abducted after Hamas gunmen stormed the Nir Oz kibbutz near the border with Gaza on Saturday.
At an emotional press conference in London, Sagi said:
People who survived the Holocaust find themselves facing another one … We are bleeding, we are in pain, we are hurting and we are in disbelief.
US and Qatar agree to deny Iran access to $6bn fund
The US and Qatar have agreed to deny Iran's access to any of the $6bn (£4.9bn) funds that were part of a prisoner swap deal between the Biden administration and Tehran last month, US deputy treasury secretary Wally Adeyemo told House Democrats, according to multiple reports.
Adeyemo told lawmakers that those funds would not be touched anytime soon, CNN reported, citing a congressional source.
Joe Biden had been under pressure to refreeze $6bn of Iranian oil revenues released last month amid accusations that Iran played a key role in last weekend's deadly attack on Israel by Hamas.
The US president faced bipartisan calls to freeze the funds, even as US intelligence sources have sought to dampen speculation of close Iranian involvement.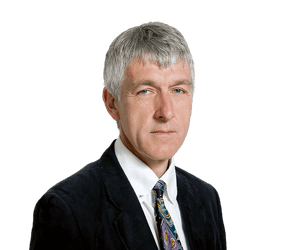 Larry Elliott
Finance ministers from the G7 group of leading industrial nations who have been meeting in Morocco delayed a press conference amid a dispute over language around the Israel-Hamas war.
A G7 source said Japan – the current G7 chair – was at odds with the group's other members, the US, the UK, France, Germany, Italy and Canada.
Officials at the event in Marrakech were trying to come up with a form of words acceptable to all.
The Japanese finance minister, Sun'ichi Suzuki, said that because the Israel-Hamas conflict was not on the original agenda there were different views about what to say and it had taken longer than expected to craft a response.
When the statement was eventually released it was strongly supportive of Israel, saying:
We unequivocally condemn the recent terror attacks by Hamas on the state of Israel and express our solidarity with the Israeli people.
Police officers injured in shooting attack in Jerusalem
Two police officers have been wounded after a shooting attack near the Herod's Gate entrance to the Jerusalem old city, Israeli police said.
The gunman used a makeshift submachine gun in the attack, according to police. Officers returned fire and "neutralised" him, police said.
One police officer was seriously injured and the other was slightly injured, they said.
Sunak says UK deployment will 'ensure regional stability and prevent further escalation'
In a statement, the UK prime minister, Rishi Sunak, said:
We must be unequivocal in making sure the types of horrific scenes we have seen this week will not be repeated. Alongside our allies, the deployment of our world-class military will support efforts to ensure regional stability and prevent further escalation.

Our military and diplomatic teams across the region will also support international partners to re-establish security and ensure humanitarian aid reaches the thousands of innocent victims of this barbaric attack from Hamas terrorists.
Here's more on the announcement that the UK will send surveillance aircraft and two Royal Navy ships to the eastern Mediterranean "to support Israel".
The military package includes P8 aircraft, surveillance assets, two Royal Navy ships – RFA Lyme Bay and RFA Argus – three Merlin helicopters and a company of Royal Marines.
Maritime patrol and surveillance aircraft will begin flying in the region from tomorrow to track threats to regional stability, including monitoring activity such as the "transfer of weapons to terrorist groups", Downing Street said.
A Royal Navy task group will be moved to the eastern Mediterranean next week as a contingency measure to support humanitarian efforts, it said.
The British armed forces will be on standby to "deliver practical support to Israel and partners in the region, and offer deterrence and assurance", Downing Street said.
UK to send Royal Navy ships and aircraft to support Israel
The UK will deploy patrol and surveillance aircraft and two Royal Navy ships to the eastern Mediterranean "to support Israel", the government confirmed.
Maritime patrol and surveillance aircraft will begin flying in the region "to track threats to regional stability", according to No 10.
The Times first reported the news.
Two Jewish schools in London to close 'for safety of children' – report
Two Jewish schools in London will close for the safety of children, Sky News is reporting, after a spike in reported incidents of antisemitism in Britain after the outbreak of war in Israel.
Torah Vodaas primary school and Ateres Beis Yaakov primary school, both in north London, informed parents on Thursday that they would not reopen until Monday, it said.
The report cites Rabbi Feldman, of Torah Vodaas in Edgware, as saying that while there was "no specific threat to our school", it was "not a decision that has been taken lightly".
Blinken: World seeing 'new evidence of Hamas' depravity and the inhumanity every day'
The US secretary of state, Antony Blinken, says the US is working "as hard as we can" to ensure there will not be a second or third front to the conflict.
He reiterates a warning by the US president, Joe Biden, that no state or non-state actor should take advantage of the situation.
Blinken says it is "vitally important" that democracies like the US and Israel respect and follow international humanitarian law. "It's what distinguishes us from terrorist organisations like Hamas, which have absolutely no regard for the rule of law, for humanitarian rules and rights for any basic standards of human decency," he says.
Asked about the photographs and videos that Israeli officials showed him, Blinken said he had an opportunity to see some of them but "unfortunately there are many, many others".
Every day, the world is seeing new evidence of the depravity and the inhumanity of Hamas. Depravity and inhumanity directed at babies, at small children, young adults and elderly people, people with disabilities. The list goes on.
The US secretary of state, Antony Blinken, says he and Israel's leadership discussed ways to address the humanitarian needs of the people living in Gaza.
Hamas is using civilians in Gaza as human shields and is intentionally putting them in harms way to protect themselves, he says.
Blinken says civilians should not be used as targets of military operations while Israel "conducts its legitimate security operations to defend itself from terrorism".
He says they spoke about possibilities for safe passage for civilians out of Gaza. "That's a discussion that we will pursue in the coming days," he says.


#IsraelHamas #war #live #Gaza #supplies #run #warns #send #Royal #Navy #ships #aircraft #support #Israel #Israel, | Latest International Breaking News