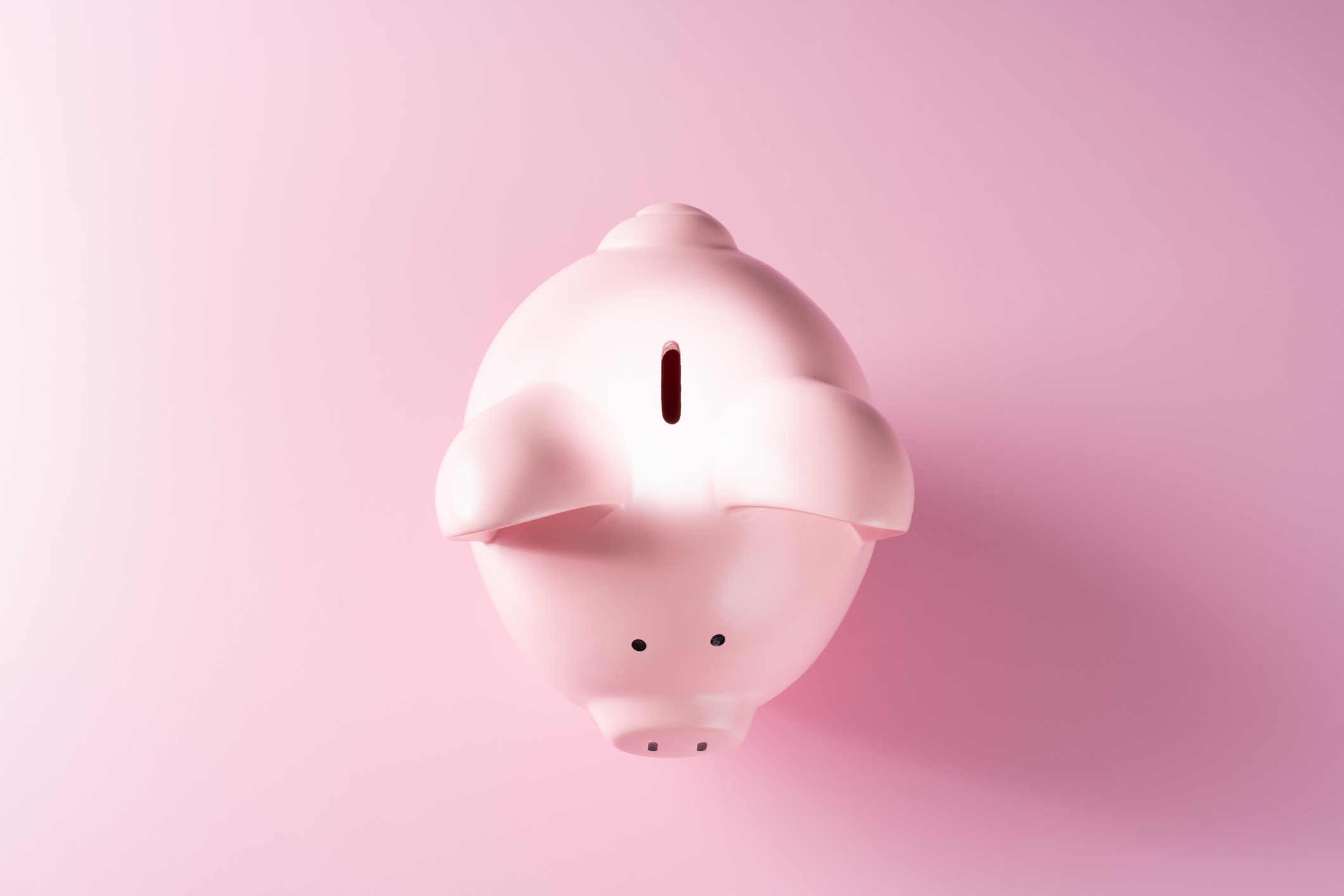 If you're looking for the best savings account for your cash, then act now to grab this top deal paying 6.12% alongside an exclusive £25 cashback
Use this special, exclusive link to get the deal: £25 cashback on top paying 1yr fixed savings.*
The 6.12% rate from Al Rayan Bank was already the top one-year fixed rate available on one-year fixed-rate accounts, but it's been made better for those who have at least £10,000 to save by the £25 cashback, which we have secured for you when you open a new account with Raisin, the online savings marketplace.
Subscribe to
MoneyWeek
Subscribe to MoneyWeek today and get your first six magazine issues absolutely FREE
Get 6 issues free
Sign up to Money Morning
Don't miss the latest investment and personal finances news, market analysis, plus money-saving tips with our free twice-daily newsletter
Don't miss the latest investment and personal finances news, market analysis, plus money-saving tips with our free twice-daily newsletter
But this deal is limited; we have all the details about how the cashback offer works, who qualifies and why you need to act now to get it.
How to get the £25 cashback
This exclusive offer is available via Raisin, an online savings marketplace that gives you access to savings products from more than 30 banks and building societies. You save your cash with the underlying savings provider, but if you have more than one account you can see them all in one place with Raisin, and you may get extra benefits – like cashback.
And right now, exclusively via MoneyWeek, Raisin is offering the £25 bonus* from today (12 October) until midday next Thursday, 19 October. 
Which accounts can can you get the cashback deal on? 
You can get the cashback on any of the accounts on the Raisin platform, but the following are the market-leading one-year fixed savings accounts. 
6.12% Al Rayan – Ends Friday 13 October. This is a Shariah account, which means it pays an 'expected profit rate' rather than interest. But we don't know of any UK-based shariah banks that have failed to pay the expected rate in the past. This account is being pulled on Friday 13 October, so you'll have to be quick if you want to secure it.
 6.1% Ahli United Bank UK. This is a standard savings account that beats all other one-year fixes on the market.  
How can I get the cashback?
To qualify for the cashback, you must:
Be a new Raisin customer to qualify.
Make sure you use the promo code 'RAISIN25' when you sign up*.
You can get the cashback with any account on the Raisin platform, but you need a  minimum deposit of £10,000. This amount (or more) has to be in the account by 11.59pm on 31 October. 
If you open a fixed-rate savings account, the term length must be a minimum of six months. If it's an easy-access savings account or notice savings account, you must keep it open for at least six months with a minimum balance of £10,000 during this time.
Which savings account should I choose?
The top two one-year fixes in the market are the pair mentioned above, but the 6.12% deal is not technically an interest rate, so there's a tiny chance you won't get it in full (though as we say above we've not heard of a Shariah account where the headline rate wasn't honoured). 
If you want to keep it simple, the 6.1% from Ahli United Bank is only a smidgen worse, and it is a normal savings account – but this deal may also not last for long as this is a fast-moving market. 
Of course, you only get the cashback on deposits of £10,000 or more, but the underlying deals are available if you've less. The 6.12% deal is on deposits of £5,000 or more, with the 6.1% deal available if you've £1,000 or more. 
If you're interested in the Al Rayan Bank account, you'll need to be extra quick as it will be withdrawn tomorrow (Friday 13 October) at any given time.
If you miss this deal, or prefer to have a standard account that is not Sharia bank, the next-best deal is with Ahli United Bank, paying 6.1%. The minimum deposit is £1,000 – but again, you'll need to save at least £10,000 to receive the cashback, available via our link.
Bear in mind that the savings market is incredibly fluid right now, with some savings providers pulling their deals or reducing their interest rates. This is due to the base rate being frozen (and experts believe rates will remain at 5.25% at the next Bank of England meeting in November, due to the UK economy returning to growth in August), and predictions that rates could fall next year.
So, if you see a savings account you like the look of, you may need to move fast to secure it – and remember you'll need to open a Raisin account by 19 October if you want the £25 cashback on top. 
When will I get the cashback?
The cashback will be paid into the customer's Raisin transaction account once the eligibility requirements are met. As well as the criteria mentioned above, you must be aged 18 or over and a UK resident.
The £25 payment will be credited to the Raisin UK Account 14 days after the savings account becomes active. If it's an easy-access or a notice account, the payment will be made 14 days after it has been open for six months with a minimum balance of £10,000 during this time. 
Is my money safe?
Both Al Rayan and Ahli United are protected by the Financial Services Compensation Scheme. This means up to £85,000 per person, per banking group, is protected in case the bank collapses.
*This article contains affiliate links – when you purchase through links on our site, we may earn a commission 


#Top #oneyear #fixed #savings #rate #cashback #hurry, | Latest International Breaking News